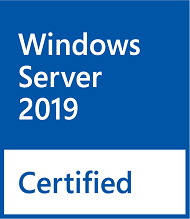 FREMONT CA, May 24, 2019 – Vornex announced today its software solution TimeShiftX has been certified for Windows Server® 2019. This validated solution provides seamless integration into Windows Server and the Microsoft Azure cloud. Organizations can leverage TimeShiftX to time travel their Windows environments and applications effortlessly inside their on-premises datacenters and their private or hybrid cloud deployments.
Vornex' TimeShiftX solution, running on Windows Server 2019, enables safe and secure time travel, even inside Active Directory, thus supercharging any organizations test delivery cycle.
TimeShiftX has a long history of supporting Windows Server and this latest certification continues this tradition. TimeShiftX is the most powerful and intuitive time travel tool on the market and by supporting Windows Server, clients can simplify and accelerate their temporal testing.
"As organizations upgrade their IT infrastructure, they're looking for tools to lower costs and provide increased testing coverage." said Vornex VP Steven Demetrius. "We are excited to be working with Microsoft to provide enterprise organizations the ability of time travel to perform their critical temporal testing."
About Vornex
Vornex Inc. is based in Silicon Valley and focuses on providing advanced enterprise technology solutions that help organizations ensure reliability and confidence in their software. We specialize in products and services that protect against date and time vulnerabilities by enabling efficient time shift testing of temporal application and database functionality. Our flagship product TimeShiftX is a multi-platform date simulation software and has benefited customers spanning over 15 different countries, including many of the Global 100 and 500 companies. Our core strength lies in our creativity and flexibility, which allows us to create a customized solution to fit every customer's unique business requirements. To learn more, visit https://www.vornexinc.com/